About BlackBerry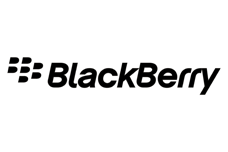 BlackBerry is a type of smartphones which includes special services that was designed and marketed by BlackBerry Limited which was formerly called RIM, Research In Motion. They created very first RIM device called the Inter@ctive Pager 900, it allowed two-way paging, IBM had the Inter@ctive Pager 800 created for them which spent US$10 million on them in 1998. The first device to be called a BlackBerry was the BlackBerry 850, which included an email pager and messaging which became an instant hit in the business world providing functions such as web browsing, email, instant messaging, and the multi-platform BlackBerry Messenger service.
Is BlackBerry down right now?
BlackBerry Outage Reports from last 24 hours
Status:

Status
us.blackberry.com checking ...
Most problems with
User Comments
Write about your issues with BlackBerry.