About Google Drive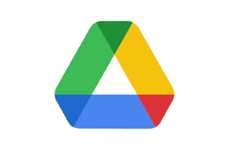 Google Drive is a widely used and popular file storage and synchronized service created by Google to allow its users to create documents and store data. Users store files in the cloud, share files, and edit documents, spreadsheets, and presentations with their collaborators. Google Drive includes Google Docs, Sheets and Slides, an office suite that allows collaborative editing of documents, spreadsheets, presentations, drawings, forms, and more simultaneously.
Is Google Drive down right now?
Google Drive Outage Reports from last 24 hours
Status:

Status
Most problems with
User Comments
Write about your issues with Google Drive.