About Origin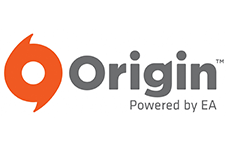 Origin is an online gaming, and digital distribution and digital rights management platform. It was created by Electronic Arts and lets users buy games online for PC and mobile platforms, and be able to download them with the Origin client. They were formerly called the EA Download Manager, EA Downloader and EA Link. Origin was developed for Mac since 2013. Origin has features like social media options such as profile management, networking with friends with live chat and direct game joining. Alongside in-game overlay, streaming via TwitchTV and lets users share game libraries. Users can become a part of community integration with networking sites like Facebook, Xbox Live, PlayStation Network, and Nintendo Network.
Is Origin down right now?
Origin Outage Reports from last 24 hours
Status:

Status
Most problems with
User Comments
Write about your issues with Origin.