About Rainbow Six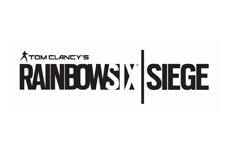 Tom Clancy's Rainbow Six Siege is a ARPG or action role playing game, in the first-person shooter genre and was created by Ubisoft Montreal. It is thought by many to be the successor to the now defunct Tom Clancy's Rainbow 6: Patriots, Siege instead has a heavier emphasis on environmental destruction and co-operation between multiple players. Tom Clancy's Rainbow Six Siege is a first-person tactical shooter, where players take control of an operator from the Rainbow team, that is a counter-terrorist unit. Different operators are assigned different nationalities, weapons, bombs and gadgets. The game has an asymmetrical structure.
Is Rainbow Six down right now?
Rainbow Six Outage Reports from last 24 hours
Status:

Status
Most problems with
User Comments
Write about your issues with Rainbow Six.